Agricultural twine have a very important use in maintaining creeping plants and delicate shrubs. Because these plants are usually exposed to strong sunlight and moisture, they need a twine that can maintain its quality in these conditions, and the twine must be such that it does not harm the plants. This twine is made of very soft fibers that do not damage the tissue of plants and do not injure the body of the plant. These yarns have anti-UV materials (3% UV), which means they are resistant to cold, heat and decay.
What is agricultural twine?
It is a type of polymer twine suitable for tying the bush. This type of twine is made of anti-UV materials and has a long life and high resistance, and it does not harm the plant. It is one of the most widely used tools in agriculture for growing all kinds of summer crops such as tomatoes, cucumbers, peppers and other plants. The way to use this twine is that you have to connect the bush to the twine, then connect the twine to the protector at the top of the greenhouse so that the plant grows and rises. You can grow the maximum number of plants with this method. Note that these types of twines have different thicknesses according to the type of product. Agricultural twine is also known as greenhouse twine .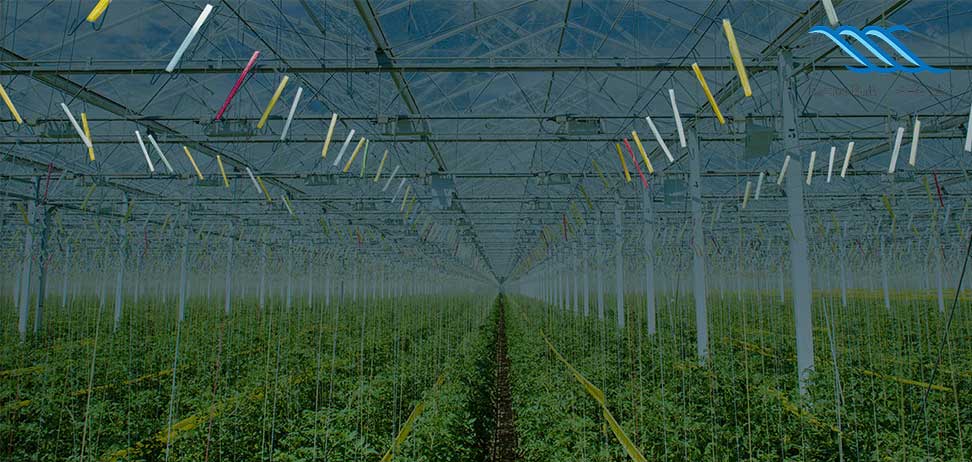 Application of agricultural twine
Its use is to pull up and maintain the bushes so that it wraps around the bushes and prevents the plant from falling. "Agricultural twine is one of the most widely used products in the agricultural industry. These twines hold the bushes up and prevent them from falling. These yarns are produced using the best and highest quality polypropylene and other necessary additives, which are used in other industries such as packaging and fishing in addition to agriculture. These twines can be used for cultivation in the greenhouse."
Characteristics of agricultural twine
Produced from the best and highest quality polypropylene materials and necessary and permitted additives
Soft and flexible, with very high strength
Resistant to stretching and environmental changes
The same diameter and uniform twist throughout the length of the twine
There are no knots or tears along the twine
Exact size and weight of each coil
It does not hurt the hand.
Imperishable ignition
With high weight bearing capacity
Application in the packaging industry (cartons, boxes, parts, etc.)
For use in greenhouses and tobacco production complexes

Buy Lavan Baft agricultural twine
Lavan Baft products are produced and supplied with the best quality, so you can easily get the product you need. Because the price of polymer materials, which are raw materials for the production of this product, depends on the exchange rate. For this reason, this product does not have a fixed price, and online sales conditions are not available through this website. You can call 00982188040765 and 00982188219612 to find out how to buy agricultural yarn and place your order.