Chemical and synthetic materials in the past 50 years have taken the historical position of natural fibers as the main material for making and preparing ropes, and since 1939 AD, with the use of nylon in the rope making industry, synthetic or so-called nylon ropes have entered the market and undoubtedly have special characteristics. And they are superior to natural fiber ropes. At the same time, they also have weaknesses in relation to them. Plastic rope or nylon rope is a long string of synthetic fibers that are woven together. It is used for storage, transportation and packaging. In general, wool, linen, hemp, polypropylene, polyethylene, plastic, etc. are used to make all kinds of rope. After the increase in the use of polymer materials in the industry, plastic rope has become one of the most popular and widely used products.
 The types of ropes
Ropes are interwoven soft and narrow filament fibers that have a high thickness. In general, the rope is divided into two groups, synthetic and natural, which have different characteristics. In the production of natural ropes, materials compatible with nature are used, which do not contain any chemicals in their structure. Due to the absence of chemicals in this type of rope, the possibility of rotting, mold and also vulnerability to UV rays is high. Synthetic ropes are more popular due to their resistance and longevity and have found many uses.
Synthetic rope
To prepare synthetic rope, raw materials such as nylon, polyester, polypropylene, etc. can be used, which are very durable. Unlike the natural type, this type of rope does not have a problem with wet conditions and works stronger when it is wet. Due to the raw materials, synthetic rope does not suffer from mold and rot and is resistant to UV rays.
natural rope
Natural ropes are produced from natural, environmentally friendly materials. In this way, ropes are created from the weaving of natural fibers. Therefore, we can definitely say that no chemical substances were used in their production. Natural ropes are available in different designs and colors.
Types of plastic rope based on the type of raw material
"Plastic rope is a type of artificial rope and their durability (lifetime) is longer than natural ropes. This kind of rope becomes stronger when it gets wet. Unlike natural fiber ropes, these ropes are less prone to rotting against mold and UV rays. This product is one of the most widely used products used in various industries, including transportation, packaging, fisheries and agriculture industries. Plastic ropes are divided into three categories according to the type of raw material:
polyethylene rope
This rope is placed in the category of artificial ropes. Polyethylene rope has features such as anti-radiation, light weight, ability to float, high resistance and resistance, various colors, etc. Mechanical strength, high abrasion durability, light weight and therefore easy handling, non-perishability and resistance to salts in sea water are only part of the characteristics of polyethylene rope.
Polypropylene rope
Polypropylene rope is used for things like everyday, industrial, residential, marine activities, boating, connecting advertising banners, gardening, handicrafts and many other things. The unique features of PP rope have increased its use for various purposes. The preparation of this rope requires a special process to process raw materials and produce this unique product.
Polysteel rope
Polysteel rope is placed in the plastic rope category. This rope is made of high-quality extruded polyethylene and polypropylene strands. Polysteel rope is not generally used in general and is mostly used in a specialized and seasonal way.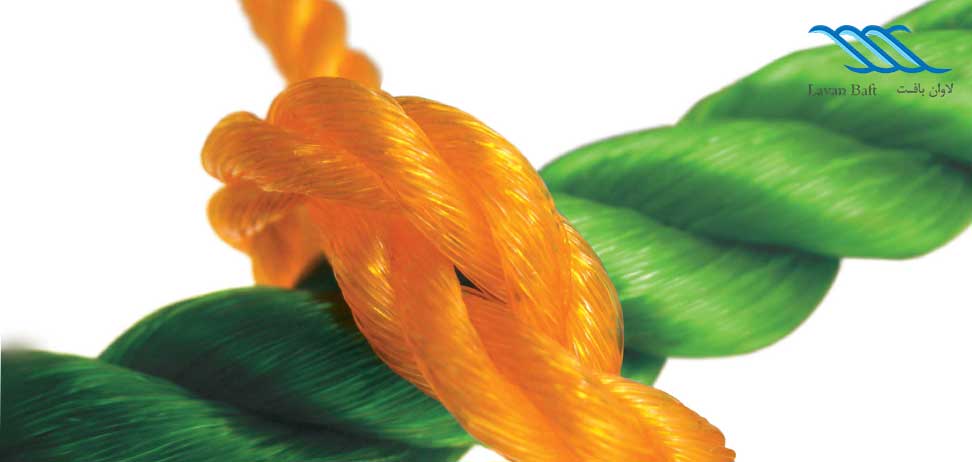 Types of plastic rope based on quality
The question that may have occurred to you is what does the first grade plastic rope mean! Plastic ropes can be produced in three qualities. This classification is based on the quality of raw materials used in the production of this rope.
First grade: First grade plastic rope is produced from first grade petrochemical materials. This type of rope has a clear appearance and shiny color.
Second grade: This type of rope is made from second grade raw materials that are produced from recycled plastic and nylon.
Grade one and a half: This rope model is produced from the combination of grade one and grade two raw materials. First and half and second grade plastic rope is less transparent and the color of the rope does not have the glossiness of the first grade type.
Distinguishing first grade plastic rope from second grade
As we mentioned earlier, this product can be produced in several quality levels. If you intend to purchase this product with first-class quality, you must be able to recognize it. This first-class quality rope has a transparent appearance and shiny color, which is less transparent in the second-grade rope and the color of the rope is not shiny.
Types of plastic rope based on application
fishing rope
The main consumers and applicants for buying fishing rope are fishermen, boat owners and large and small fishing companies in the provinces of Gilan, Mazandaran, Bushehr, Khuzestan, etc. The raw materials of this type of rope are two grades of polyethylene and polypropylene.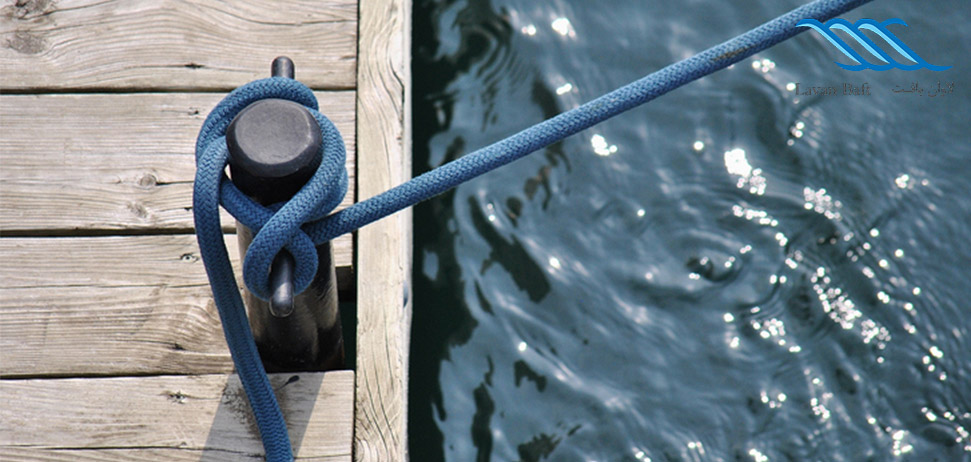 The raw materials of this product are first grade and second grade. This product is in the group of synthetic fibers. The strands of this rope are in the form of plastic film. Another name for fishing rope is paper rope.
Agricultural rope
Agricultural plastic rope is mainly used in agriculture and packaging industry. Agricultural plastic rope, which are usually placed in the category of threads, includes harvester and baler threads. This type of rope is widely used in the agricultural industry. This product is used to pack fodder and hay. These agricultural plastic threads can be used in fodder packing machines or baler machines. Agricultural plastic threads can also be used in packaging industries such as carton sealing and transportation. The existence of these ropes has made it possible for producers to export and send agricultural products.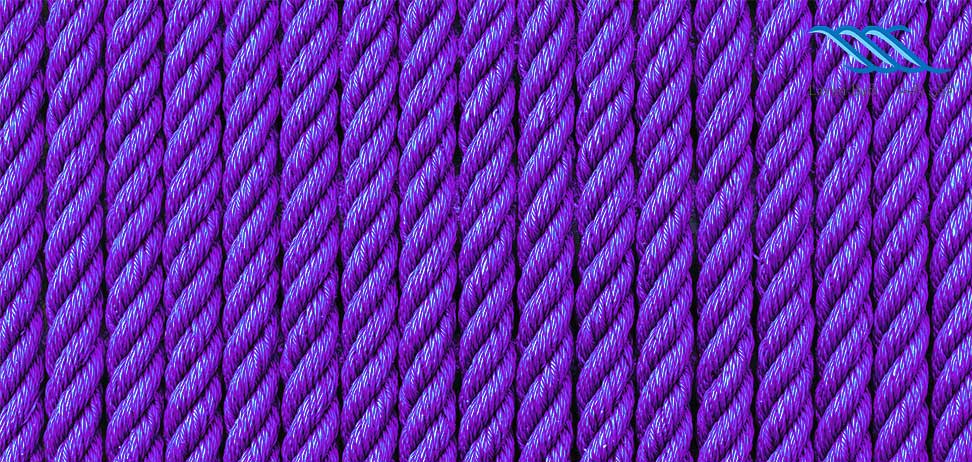 Uses of plastic rope
Plastic ropes have many uses, including:
Decorative and handmade works
Packaging of goods
Can be used in arboriculture and forestry industry
Connecting advertising banners
gardening
Setting up the canopy
Boating
Rescue and safety goals
Marine technology scientific activities
Defense activities of the naval services
Roping
Agricultural programs
Electrical applications
Riding and maintaining horse reins
Maritime Transportation
Routines
Marine rope and mooring
Production of fishing rope
Connecting advertising banners
Features of plastic rope
The price is right
Resistant to moisture and water
High durability when wearing at low weights
High resistance to chemicals
Plastic rope production process
There are two types of ropes: natural and synthetic (plastic). Synthetic ropes, as the name suggests, are made of synthetic materials. Plastic ropes are made of synthetic fibers called polyethylene and polypropylene. The production of this product is done in such a way that the raw materials are converted into threads and fibers with the help of an extruder, and in the next step, the fibers enter a special machine that produces all kinds of ropes in different sizes and dimensions. Plastic ropes can be produced in sizes from 2 to 32 mm and lengths of 100 to 500 meters. In the video below, the production process of various plastic ropes can be seen.
Calculation of weight and size of plastic rope
These ropes can be produced from the size of 3 mm to 100 mm according to the application and customer's needs. The weight of the rope directly depends on the size of the rope. Each plastic rope bag weighs about 30-40 kg on average. To calculate the weight of the rope, you should know that on average each rope is about 200 to 400 meters and weighs about 35 to 40 kg.
We will clarify the issue by mentioning an example:
We need 2000 meters of 3mm rope. If each crop is 200 meters, 200/2000 = 10 crops. Now 10 * 35 = 350 kg will be wet. Now if we consider each crop as 400 meters, it will be 400/2000=5 and 400*5 will be about 200 kg.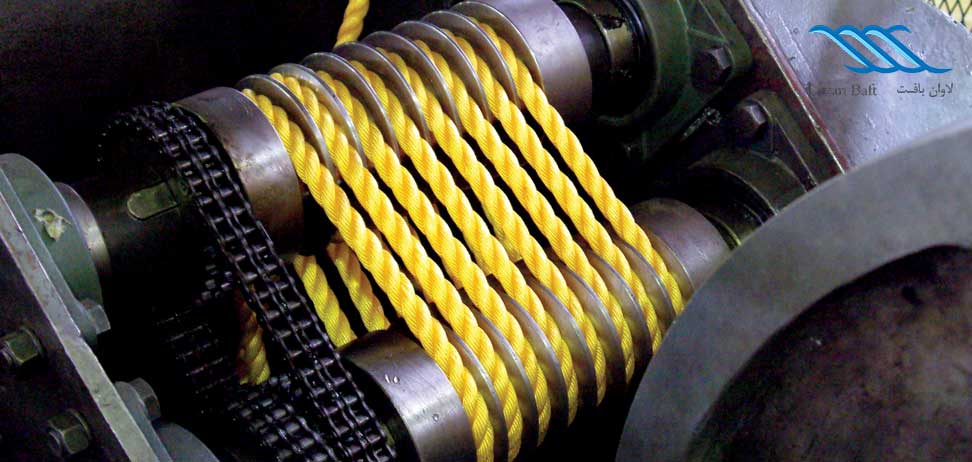 Equipment and machinery for the production of plastic rope
The total price of the equipment required for the production line is about two billion tomans based on the price inquiry from the companies supplying the plastic rope production line.
Loom machine
Extruder
Electric crane
curling machine
Incubator
Classification device
Another name for plastic rope!
It is interesting that this product is also known by another name in the market. Another name for plastic rope is nylon rope, which is also named because of the intertwined plastic threads. This product is exported to other countries with this brand name as export rope. This product is produced in accordance with international standards and has very high flexibility and resistance. This rope is very suitable for general and specialized uses such as rope for packing agricultural products, for use in shipping and barges.
Classification of plastic rope based on diameter and name
Plastic ropes are different based on their uses, in terms of construction, type of fiber, strength and other factors.
ROPE: The ropes on the ship that have a circumference of more than one inch are known by this name.
CORD, LINE, STRING, or TWIN: If the diameter of the rope is less than the above size, it is called cord, and it usually has a diameter of about 12 mm.
Thread: To ropes thinner than string, which are mostly very soft and flexible.
Effective factors in the durability of plastic rope
The quality of raw materials used in rope production
Rope structure
Rope thickness and diameter
The amount of pressure and tension applied to the rope
The place where the rope is used (in sunlight or moisture)
Comparison of plastic and natural ropes
Ropes that are produced with synthetic fibers are often similar to natural fiber ropes, but they have differences in terms of quality and efficiency.
Synthetic ropes are much stronger and stronger than natural ropes, but in terms of melting point, they are in a weak state. Due to the fact that the ropes on the ship are subjected to a lot of pressure and force during work and operation, this pressure causes severe friction and provides conditions for the rope to wear and melt.
Straps made of synthetic fibers are usually resistant to water penetration and rotting.
Synthetic ropes stretch more when under pressure than natural ropes.
The melting point of plastic rope is between 135°C and 260°C, but they are not flammable. They may catch fire at twice their melting point, which generally will not happen.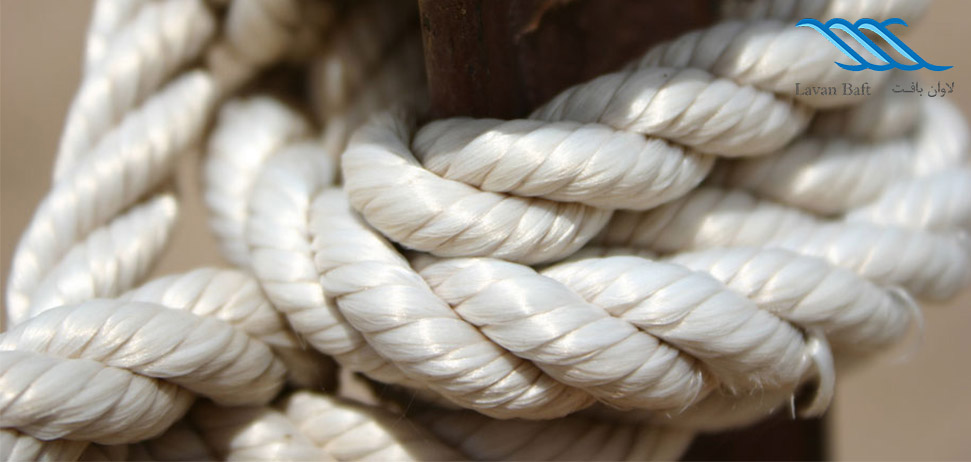 Dos and don'ts in maintaining plastic rope
Although synthetic ropes are immune and resistant to rotting and microbial spoilage, they should be kept hanging so that air flows through them.
This type of rope should not be exposed to sunlight when there is no necessity.
It should never be allowed that the plastic rope is subjected to pressure and severely worn because some of the fibers and strands of the strands are heated and reach their melting point or even pass it and cause the strands to melt and combine.
In some cases, as a result of excessive pressure applied to plastic ropes or heat close to the melting point and friction created in contact with the pier and ship,
injuries occur in the form of burnt ridges on the outer surface of synthetic ropes. In order to avoid any danger and also to maintain the rope, it should be cut at the injured place and then the two healthy ends should be joined together.
Wrinkling of plastic rope occurs due to the sudden release of these ropes during pressure, and the reason is that the texture of the rope cannot immediately return to its original state. If these ropes are stressed too much, the strands of the rope will not be able to return to their original position and it will weaken. In this situation, the parts of the rope that are wrinkled should be cut and thrown away, and two new ones should be added together.
Abrasion is a risk that occurs in the length of artificial ropes and is observed as a result of continuous use and work with the rope and in the form of fluff along its length and surface.
When using artificial ropes and putting pressure on them, local stretching occurs in some parts of their surface, and the reduction of the diameter of the rope in these places compared to other parts of the rope is a sign of rope damage. They are allowed to return to their original shape and then curled and straightened.
Rust is also one of the things that destroys plastic rope and is caused by the proximity of these ropes with rusty metals. If such damage is observed, synthetic ropes should be washed with soap and water.
High and continuous heat causes the strands of synthetic rope to melt. Artificial ropes should be avoided near heat generating places such as engine room and steam pipes.
Although synthetic ropes are prepared for use at temperatures below zero to 80 degrees Celsius, when these ropes freeze, they must be heated properly and straightened after reaching the necessary and normal temperature.
If the plastic rope gets oily and oily, it should be washed with suitable soap and water and then completely drained with cold water under high pressure.
Buy plastic rope
The raw materials of this type of rope are petrochemical products. Due to the fluctuation of currency prices, unfortunately, this product does not have a fixed price and its price is determined by the influence of raw materials and changes in the dollar. Also, due to the fact that this product is custom-made according to the customer's needs, it is not possible to sell it online through the website. To inquire about the daily price of plastic rope, you can contact Lavan Baft company at 00982188040765 or 00982188219612.